Feline Elements Throw Pillow Cover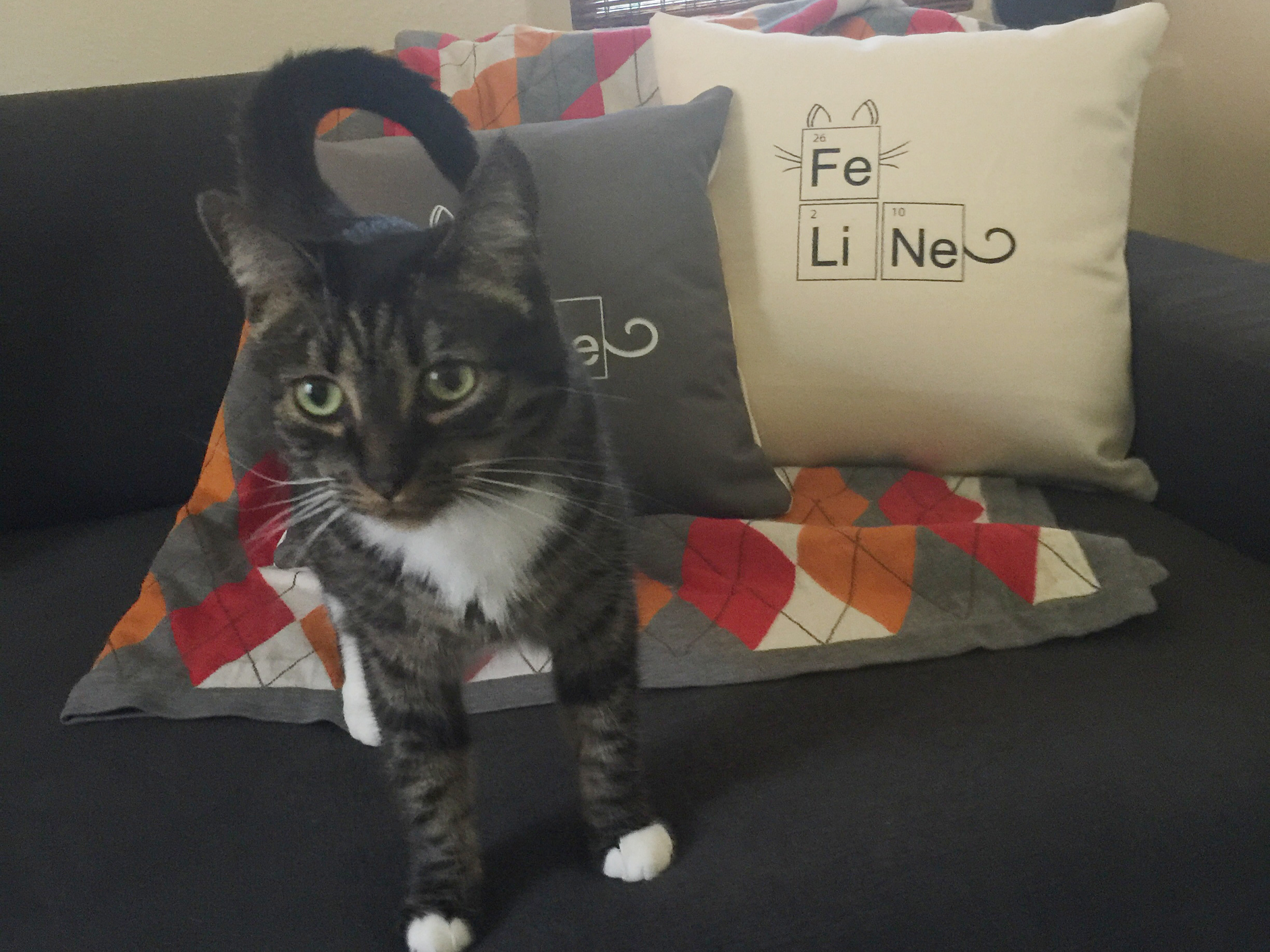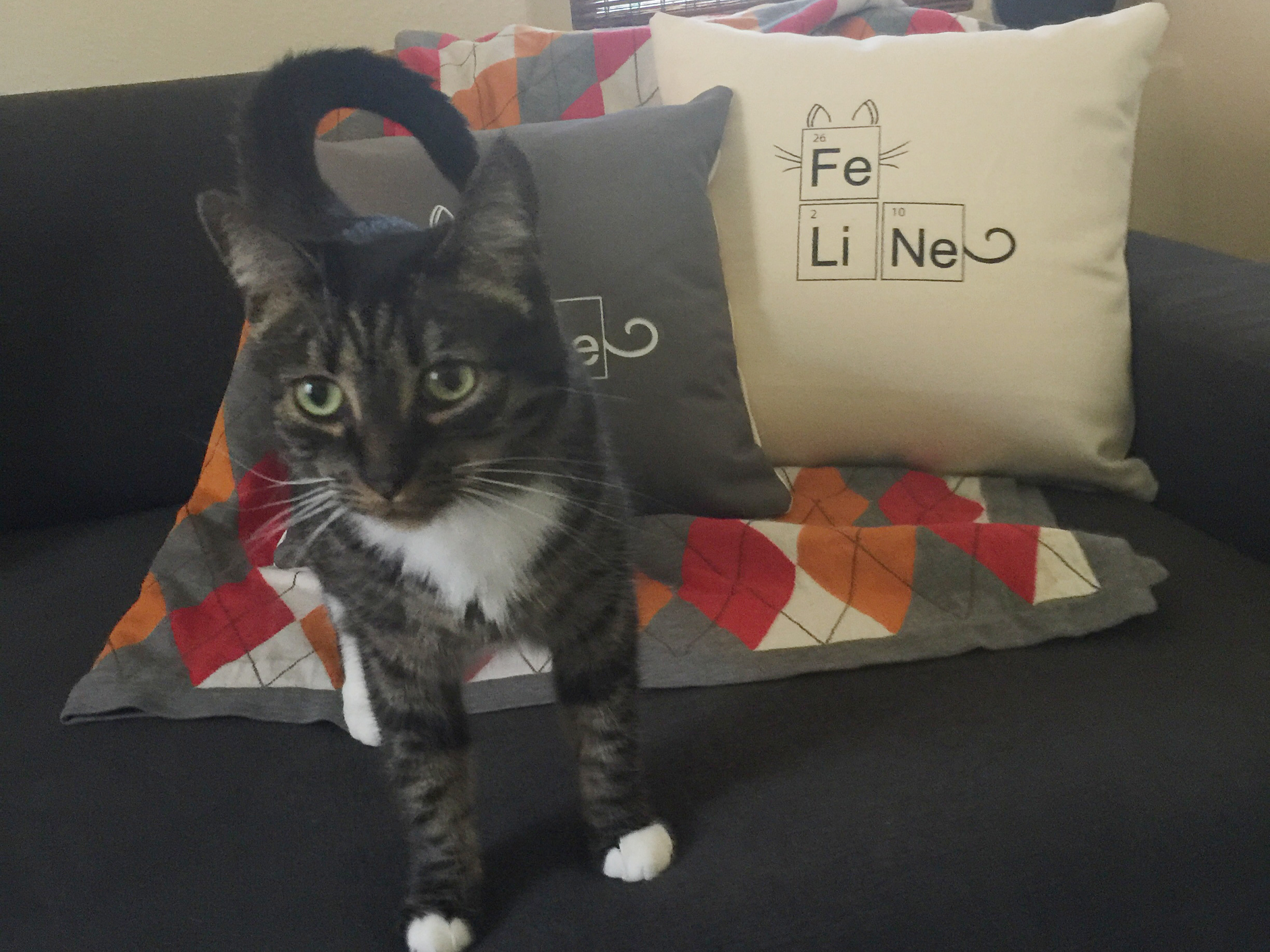 Feline Elements Throw Pillow Cover
Pillow covers only (inserts are not included).
Covers fit standard 16" x 16" or 18" x 18" pillow inserts.
Covers are sewn about ½" smaller than insert so it's nice and plump.
Material: 100% Cotton
Colors: Choose cream fabric with black design, or gray fabric with white design.
Zippers: Cream pillow covers have black zippers, gray pillow covers have white zippers.

When you see the word "feline", does your brain think "cat" first, and then automatically start breaking it down into "Fe", "Li", and "Ne" knowing without looking that Iron, Lithium, and Neon are the chemical elements. Then our Periodic Feline throw pillow cover is purrfect for you! Bring a little science/chemistry love to your little nook.
Notes:
Our original designs are hand silk-screened using a water based ink and sewn in our CA studio.
Prints may vary in darkness due to the handmade nature of the process.
The fabric is a heavy cotton (similar to outdoor fabrics) that has been pre-washed.
Care:
Wash in cold water on gentle cycle.
Tumble dry low
Iron low temp (inside out)