Cat Face Throw Pillow Covers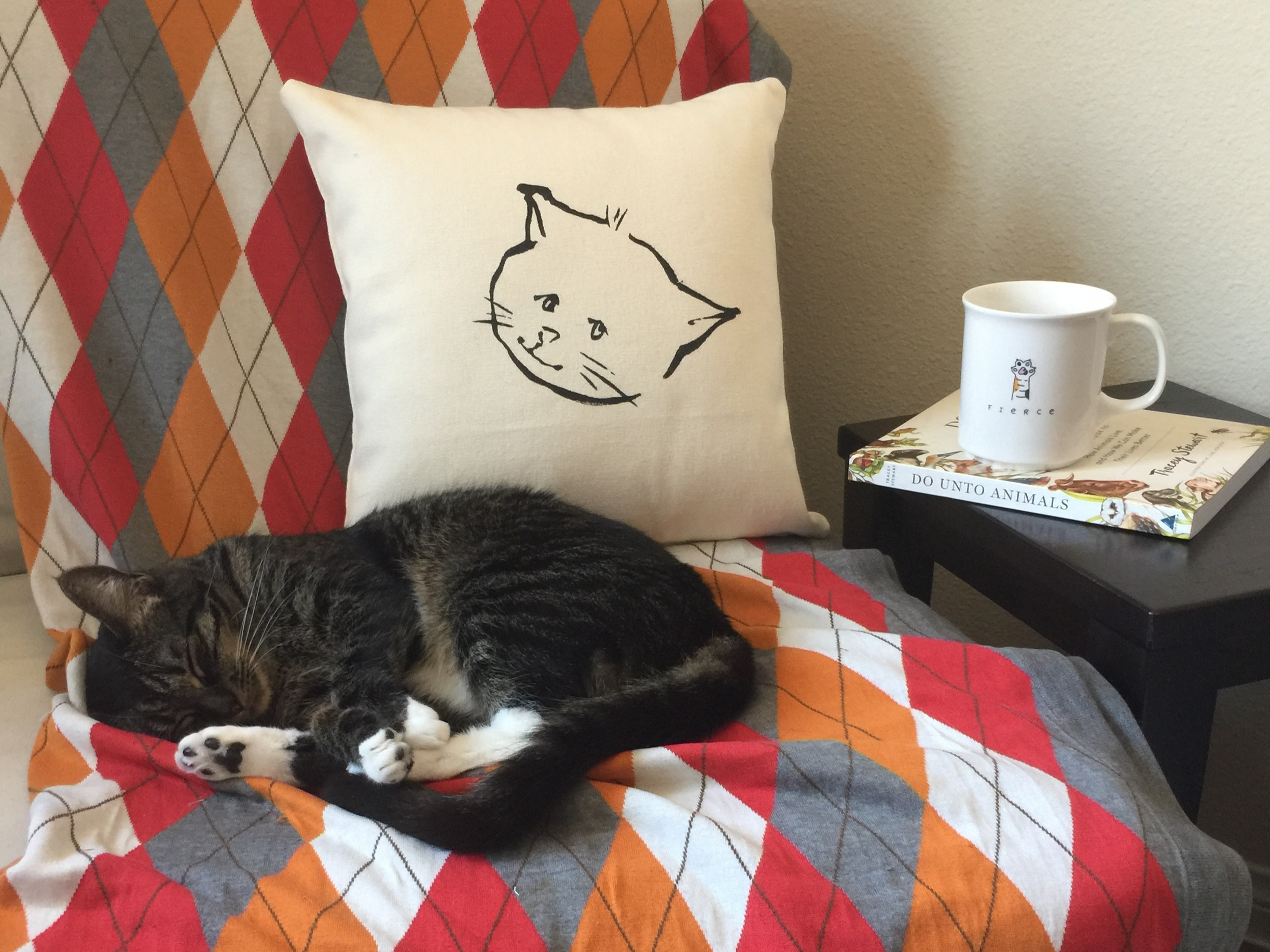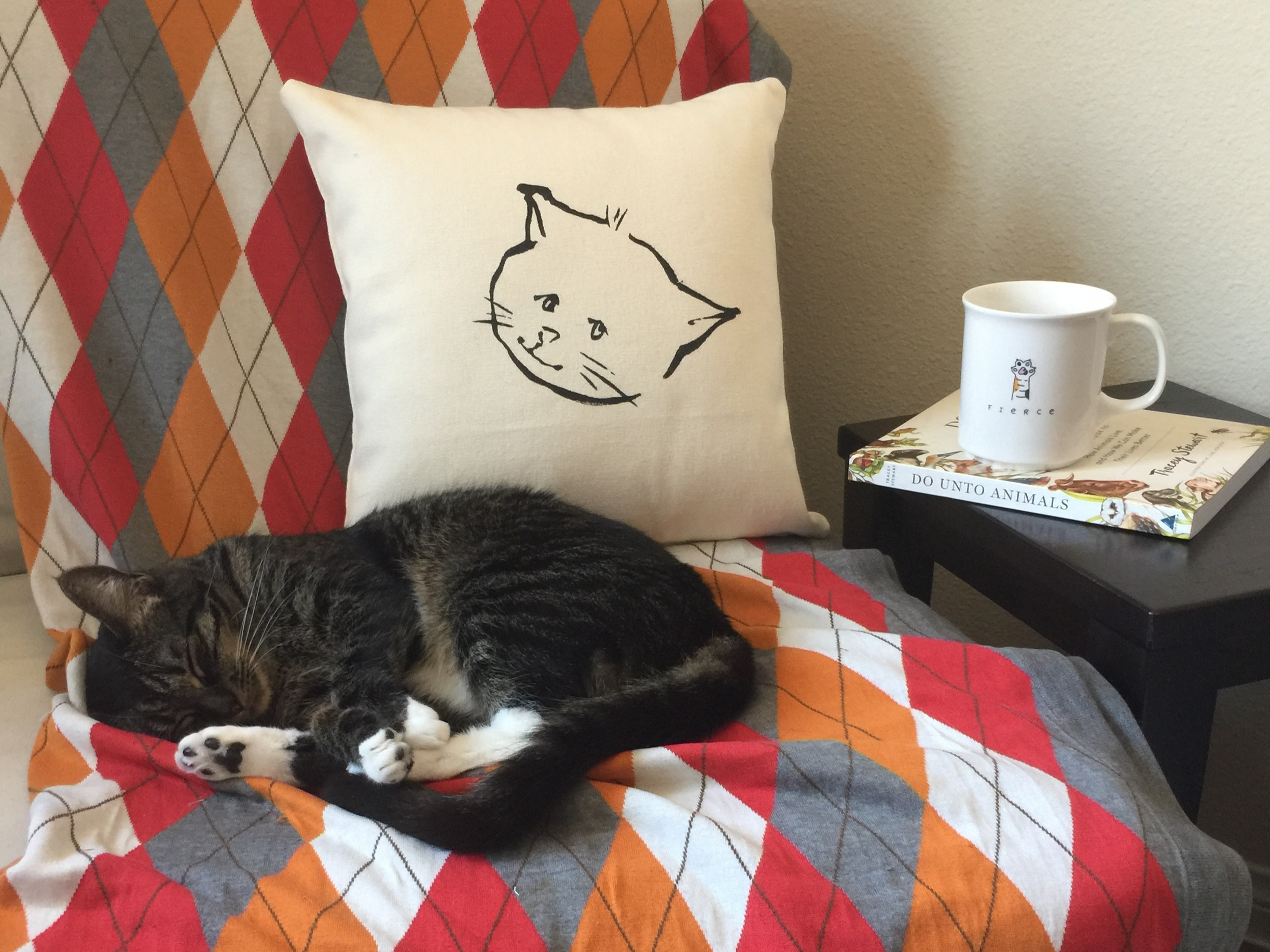 Cat Face Throw Pillow Covers
Pillow covers only (inserts are not included).
Covers fit standard 16" x 16" or 18" x 18" pillow inserts.
Covers are sewn about ½" smaller than insert so it's nice and plump.
Material: 100% Cotton
Colors: Choose cream fabric with black design, or gray fabric with white design.
Zippers: Cream pillow covers have black zippers, gray pillow covers have white zippers.

After a long day at work or school, all you want to do is come home and snuggle with your cat. As you both head over to your favorite chair, grab a good book, a blanket and something to drink. Our Cat Face throw pillow cover has a cute, and soulful look, ready to help you and your cat relax and let all of the troubles of the day melt away. Also, there is a little bit of mischievous in our cat's eyes, don't you think?
Notes:
Our original designs are hand silk-screened using a water based ink and sewn in our CA studio.
Prints may vary in darkness due to the handmade nature of the process.
The fabric is a heavy cotton (similar to outdoor fabrics) that has been pre-washed.
Care:
Wash in cold water on gentle cycle.
Tumble dry low
Iron low temp (inside out)